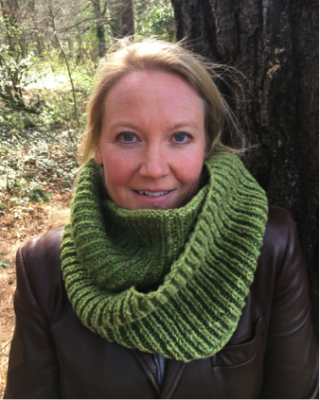 JST Knitwear Designs was created by Irish knitwear designer Jennifer Shiels Toland, now living and working from her small studio in a coastal village on the Long Island Sound, north of New York City.
Her design ethos is "less is definitely more" except when it comes to Brioche, then it's definitely "more is more"! Her patterns have appeared on the front cover of Vogue Knitting, as well as in Knit Simple, and several books for Malabrigo Yarn & Noro.
She started off working in the world of computing and investment banking for almost a decade, spent several years in the field of architecture and design, and now knits!
Jennifer was taught knitting in her early school days in Ireland, aided and abetted by her mother. This love of knitting resurfaced after the birth of her son, when she started to design and knit children's accessories under her HotHead brand.
Travel, architecture and design are true loves for Jennifer. She draws inspiration for her JST Knitwear Designs from architecture and the beautiful rugged landscape of rural Ireland, combined with a passion for simplicity. One of Jennifer's first patterns was selected by Sixth & Spring Books, New York, for the Knit Noro Accessories 2 book, April 2017, which was a deciding factor in perusing adult knitwear design.