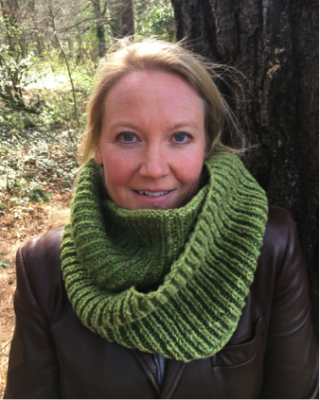 JST Knitwear Designs is based in Co. Dublin, Ireland and was created by Jennifer Shiels Toland. Jennifer has lived and worked around the world extensively, and has now returned to Ireland to pursue her passion in knitting and design.
She started off working in the world of computing and investment banking for almost a decade, spent several years in the field of architecture and design, and now knits!
Jennifer was taught knitting in her early school days, aided and abetted by her mother. This love of knitting resurfaced after the birth of her son, when she started to design and knit children's accessories under her HotHead.ie brand. This still continues to grow globally.
Travel, architecture and design are true loves for Jennifer. She draws inspiration for her JST Knitwear Designs from architecture and the beautiful rugged landscape of rural Ireland, combined with a passion for simplicity. One of Jennifer's first patterns was selected by Sixth & Spring Books, New York, for the Knit Noro Accessories 2 book, April 2107.
Jennifer has just launched her first collection, London Spires, inspired by the gothic arches of Westminster Abbey.