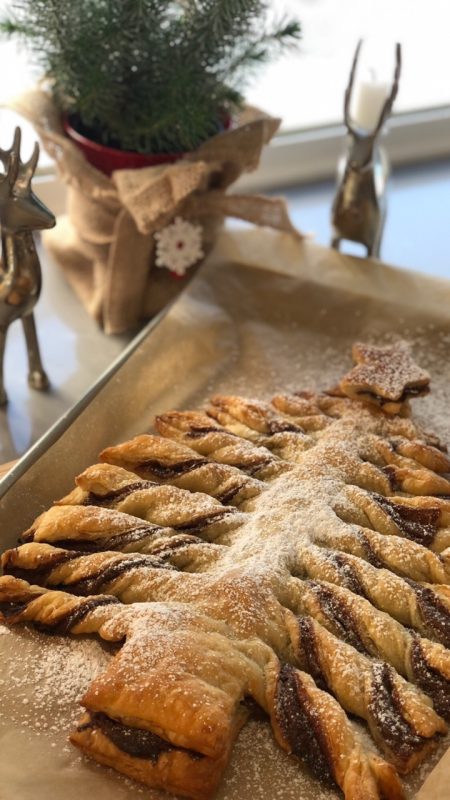 I hope you are all keeping well and COVID-free! I want to share something with you this Christmas other than knitting! I love to bake and recently I've not been doing as much as I'd like to, so when my son calmly asked if there was going to be a Nutella Christmas Tree this year, I definitely knew my bake count was on the low side. So I replied "Of course, don't we have it every Christmas morning?"……
This is my Nutella Christmas tree which has become a tradition for our Christmas breakfast along with a large fry-up and mugs of coffee! Let's just say we don't eat our turkey and ham until late in the day!
This year I thought I'd share it with you all here, so it can be easily referenced. It's super easy to make as I cheat with the ingredients for this 😉 All store bought so no fuss! Perfect – right!? So why not give it a go!
And, while I have your attention, I'll be hosting a Challenge KAL (Knit-a-long) on the Martin Luther King weekend (Jan 14-17th 2022) so be sure to keep an eye out for more details, but right now check out your stash for a skein or 2 of worsted weight yarn 😉
Now, have fun making this tree, I know your kids will love helping to both make it and eat it 😉 Wishing you all a peaceful and relaxing Christmas! 
Jen 💕