Have you been taking part in the Bubbly Brioche KAL? We have been chatting over on Ravelry and this week sees the release of clue 3 which means that projects have been flashed within the group and it has been so much fun to see the colour combinations popping up.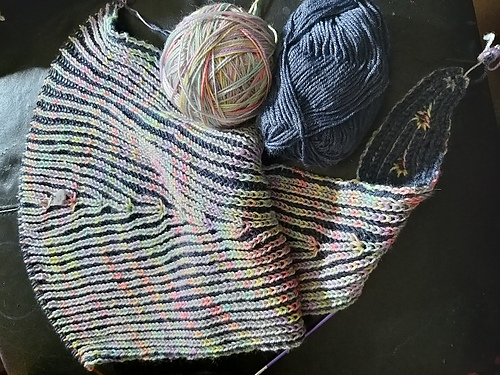 Clue 1 allows you to get used to working in Brioche if you have never worked it before. You get used to brioche rows, charts and the density of the fabric. You also set your colour combination so it's a perfect time to switch out colours if you didn't do a swatch. (But you all did, didn't you?)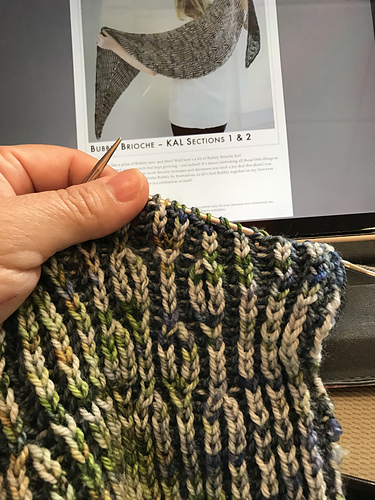 Clue 2 is where it starts to get interesting. The Bubble pattern is introduced and the important thing to remember in this section is that the stitch count remains the same for this section and that the stitch marker will be off centre to the right by two stitches.
2 Colour Brioche – Flat
This shawl is perfect for trying out two colour brioche. If you have never tried before and you would like to join in the knit-along, don't worry there is still time to come and join us. You can also try out 2 colour brioche using this handy tutorial:
Looking forward to Clue 3 and more Bubbly Brioche fun. If you want to chat or follow along you can do that in the Ravelry threads here and you can always follow along on Instagram by following myself or #BubblyBriocheKAL
Happy Knitting
Jen