Want to knit yourself out of winter and into spring? 💪
Have a friendly, relaxed KAL to aide and abet ? 😉
And pick up some new knitting skills along the way? 🤩
Well here it is, you can have all of those things and more with the Budding Brioche KAL! Not only will you have accomplished this lot, but you'll also gain long lasting friends! I guarantee that! Some of the most friendliest and kindest knitters on the planet are joining in, and I'd love you to meet them! 🤗
But first, let's talk about Budding Brioche……..
The Shawl
The pattern is listed (currently on Ravelry) with a 15% discount included until midnight February 15th (EST) and if you'd like a bonus 10% discount, sign up to my Newsletter (believe me – if I get one out once a month, I'm lucky!) to receive the coupon code! It will be available to purchase on LoveCrafts.com shortly.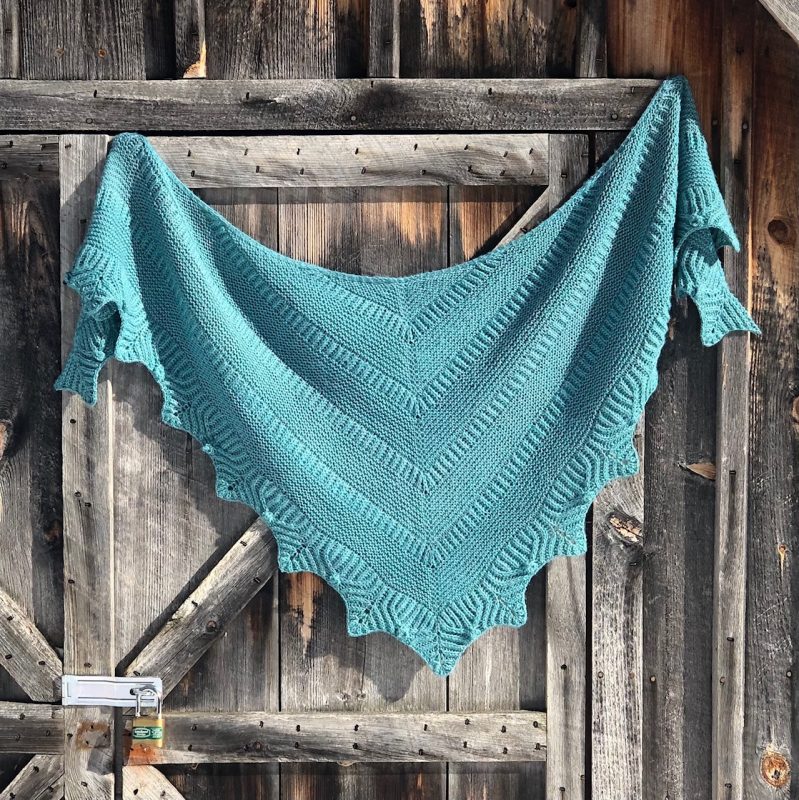 As many of you know I love minimal design, architecture and living! I try to surround myself with as little clutter as possible. But I do live, so that doesn't happen as often as I'd like 😂 And when it comes to brioche, I love to go all out and have a bit of crazy fun! I mean, I just can't resist.
This time however, I thought I'd like some calm, minimal brioche. Well, the skeins of this stunning yarn just leapt out and wanted to dance onto my needles. They just sang to me and the sheer colour alone brought me calm and ease. Road to China Light from The Fibre Company is simply stunning. Stunning to knit with, to block with and to wear! I'll talk more about it later.
So I sat and thought about this design for oh, 2 nano seconds, before casting on. I wanted to create a lightweight shawl that would ease a new-to-brioche knitter into the stitch without an overly complex beginning. Who doesn't love the combination of garter and brioche? And if you're new to brioche – you'll soon find out!
Brioche increases are one of my favorite stitches to work, so off I went. Repetition is natures way of locking us in! The thin strips of brioche amongst garter keep you in a relaxing knitting rhythm, and puts you at ease before you enter the "wake up brain" border. I wanted the border to have far more interest and keep you proficient briochers from falling asleep! 😂
And the border is where all the exciting brioche comes to life, like a spring bud popping out of the soil! Here, you'll find all sorts of brioche increases and decreases to keep you alert and to teach you young brioche apprentices the way. This is the way! 😉 The result being a very pretty flowery scalloped border. There's even some bobbles thrown in!
There are lots of video tutorials to help you with though this pattern. Here's a link to my YouTube channel JST Knitwear Designs.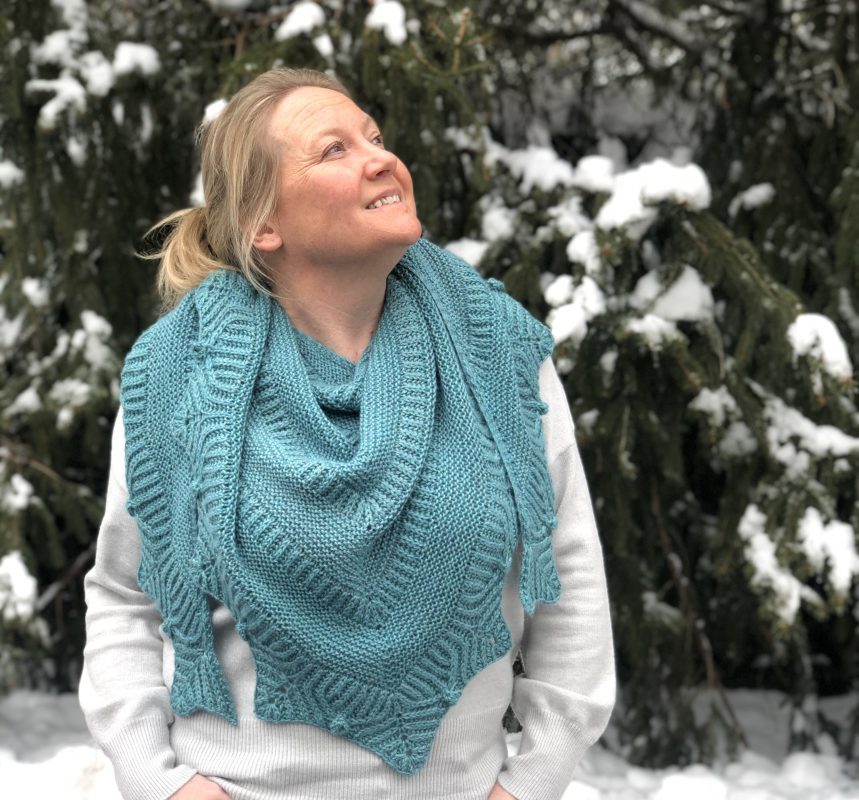 The Yarn & Kits
I love everything about this shawl, and it's super-lightweight and warm. The yarn in this shawl is a combination of baby alpaca, camel hair, cashmere, and silk, to list just a few luxuries of this yarn. It's just sumptuous! So in order to achieve the drape I wanted for this, I went up a few needle sizes to 5mm/ US 8. This yarn does not disappoint! It's truly something special.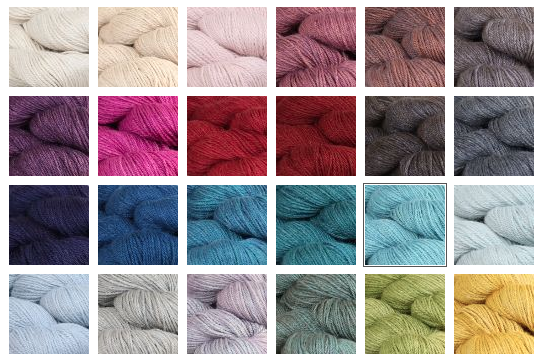 And the choice is yours. Just check out those colours! The fabulous team at The Fibre Company have put together lots of Budding Brioche Kit options for you! Each kit includes the Pattern, the Yarn, a Fibre Co project bag, and the shipping costs. Have fun browsing!
The KAL (Knit-Along)
Cast on Date: Wednesday, February 24th
Prize Giving: Sunday, April 4th
Venue: JST Designs Ravelry Group
The fabulously generous team at The Fibre Company are sponsoring the Grand Yarn Prize! 🤩 So now you have no excuse not to join in!
Please share away on Social Media and be sure to tag me @jstknitweardesigns #buddingbrioche #buddingbriocheKAL so I can see your progress and share it with others 🤗💕
Looking forward to seeing you over on the KAL thread – don't be shy – there is going to be a really supportive bunch of people on this, so lots of help if you are new to Brioche 🙂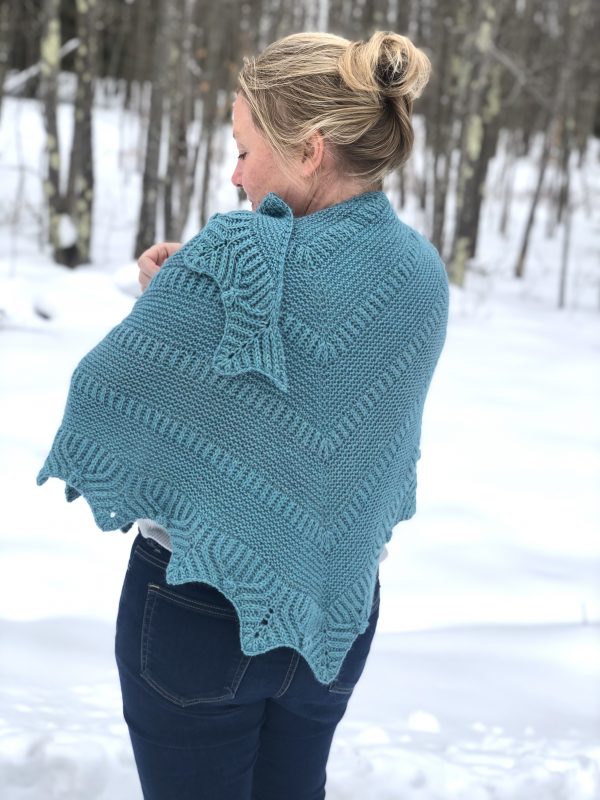 The Oscar speech!
If you are still with me and read this far, then I salute you for hanging in there! I'm almost finished, and I hope your coffee is not cold! There are a few people I have to thank!
Firstly my fabulously efficient Tech Editor, Meaghan Schmaltz (aka The Unapologetic Knitter) who also did an amazing job test knitting this for me. You should definitely check out her fabulous shawl, as you should Helen Warner's fabulous spring green budding brioche project. Thank you both for Test knitting this 🙂 Both of these test knits were knit in fingering or fingering/sport, so check out the yardage used on these.
To Dingdi Thomas, whose photography skills make me feel so at ease. Thanks for capturing such wonderful photos even though we both practically froze to death in 11F (-11C) What was I thinking!?!
.…..oh no, they've cued the music! I'm almost done! Seriously!
Thank you Daphne Marinopoulos and team of The Fibre Company – you have such beautiful yarn and it's an absolute dream working with you 🙂
…………music is drowning me out now!
Have fun knitting this and I hope to see you over in the KAL Thread
Jen X